/music studio/24 track digital studio
digital studio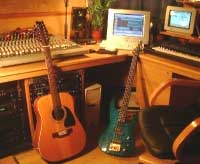 Egenica can offer all clients the facilities of our in-house broadcast-quality digital studio.
We can record narratives for any presentation as well as provide original and themed soundtracks for both the web and CD-ROM. You own the copyright.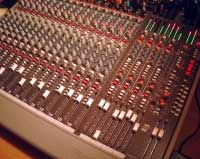 Specification:
Allen & Heath GS3 mixing
2 x ADAT multitrack
Genelec monitors
Cubase sequencing
Cool Edit 2000
TC Electronics mastering
AKG, Alesis, Peavey and other backline equipment available
our services include
our history
Established in 1997 as Net Shop U.K. Ltd under which brand name we were;
Winner of 'Excellence in Business' award - 2000
Commended by the Information Society e-commerce awards - 2001
Winner of 'Technological Innovation' award from Business Link - 2002
Registered consultants with Business Link - 2002 (Net Shop U.K. Ltd), 2003 as Egenica
In 2003 we rebranded our company as Egenica. The only thing that has changed is the name, the service remains the same.
client business sectors
accountants
animal portrait painters
authors agents
celebrities
chemists
childcare providers
clothing sales
crane manufacturing
creative industries
customer loyalty consultant
education
furniture manufacturing
glass lifting equipment
guest houses
hotels
industrial lighting
local authorities
motor sales
online directories
personal development trainers
personal health
photographers/stylists agencies
quantity surveyors
rock groups
shop display systems
solicitors
sports equipment sales
stately homes
telecom providers
translators
travel agents
velvet manufacturers
voluntary organizations